Buyer Representation
A home is often your largest lifetime investment and with this in mind it is imperative that your interests be protected. We represent buyers, including a significant number of first-time homebuyers, in the purchase of condominiums, single-family, multi-family, investment and vacation properties. The home-buying process can be complicated and overwhelming, but we seek to simplify the process for you and offer flexible closing times and locations.
Whether you are a first time homebuyer or a real estate investor, the Law Office of Kelly J. Gallagher will work with you so you understand exactly what is happening and what the status is regarding your loan and your purchase.
Services include:
Review and advise on Offer to Purchase terms
Negotiate and draft Purchase and Sale Agreement
Explain the mortgage financing process and assist you in understanding the lender's commitment letter
Advise you on ways to hold title to your property
Represent you at closing and review and explain all closing documents
---
---
Many people assume that only Buyers need an attorney in a real estate transaction, but it is just as important that you protect your rights as a Seller.
The Law Office of Kelly J. Gallagher will advise and assist sellers with every aspect of the sale of their home beginning with the acceptance of an offer through the closing. We are happy to accommodate your schedule and attend the closing via a Power of Attorney if you decide you do not want to attend.
Services include:
Review of the Offer to Purchase
Draft and negotiate Purchase & Sale Agreement
Identify and resolve any matter which may arise during the closing process
Clearing any title issues that may arise in the examination of title to your property
Prepare the Deed to transfer title to the Buyer
Coordinate and represent you at the closing
---
Lender Representation
Massachusetts law requires that an Attorney must conduct real estate closing transactions. The Law Office of Kelly J. Gallagher works with lenders and mortgage brokers at both the local and national level. We pride ourselves on problem solving and closing the deal on time all while providing personal attention to you and your borrower. We are accessible and maintain an open line of communication with our lenders and mortgage brokers. We offer flexible closing times and locations for the convenience of our lenders and their borrowers. We offer fast title turnaround, competitive fees and reduced rate Purchase and Sale Agreement review fees if we are engaged to supply title and perform closing.
Order your title via email at kelly@KJG-LAW.COM or via fax at 617-674-2067.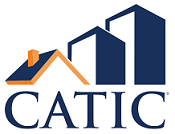 The Law Office of Kelly J. Gallagher is an approved Trusted Provider of real estate settlement services with CATIC.
---